The Youth Advisory Board (YAB) oversees our network strategy. All former leaders, interns and/or volunteers, the YAB takes the lead for building our community, monitoring our impact, reinforcing our brand and cultivating relationships.
Amanda Ottosson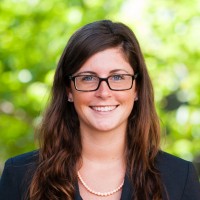 Amanda Ottosson works as a Healthcare Improvement Fellow for the Quality and Performance Institute at URC-CHS and USAID Applying Science to Strengthen and Improve Systems (ASSIST) Project. Amanda works closely with the Director of the USAID ASSIST Project working on program implementation, finance, health systems strengthening and quality improvement mechanisms. Prior to her position as a Healthcare Improvement Fellow, Amanda worked on community health projects in rural Ghana. Amanda has a BA in Global Economics from the University of California Santa Cruz and an MSc in Development Studies from Uppsala University, Sweden.
Vanessa Faloye

Vanessa recently graduated with a joint honours Bachelors degree in Spanish and International Relations. Her passion is human rights and international development which she advocates through: free education; freedom of movement; environmental safeguarding; equal redistribution of wealth, property, and power; and finally the abolishment of conflict of interest. She plans to dedicate her life to these causes and feels that AMP is a great platform for her vision of our 'global tomorrow'. Knowledge is power and Organisation is paramount when we are talking about sustainable social change and, for Vanessa, AMP is already a part of that process. In her own words "A better world is absolutely possible so lets spread the good news and get to work."
Sofia Ahsanuddin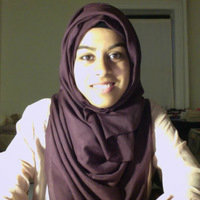 Sofia has been working with AID for about 5 years now and is currently studying in a joint medical program to obtain her BA/MD. She has always been interested in global/public health, US-American-Muslim relations, and US foreign policy towards the Middle East. In addition to AID, Sofia is working with the Young Professionals Chronic Disease Network (YP-CDN) and the NYU Prevention Research Center and she previously interned with the Temple of Understanding at the United Nations.  Sofia is also volunteering for an exciting historical archives project related to India (her country of origin).
Kelly James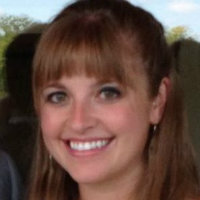 Kelly has been a member of the Advisory Board since 2012. She joined Americans for Informed Democracy in 2012 as an editor, from which she moved on to Coordinator for Hope Not Hate in 2013. Her favorite experience with Americans for Informed Democracy was the retreat weekend spent with the Hope Not Hate group in Washington, DC. She loved the enthusiasm and energy of everyone involved, and the momentum it gave the program. It continues to fuel her excitement for Americans for Informed Democracy and the launch of AMP. Kelly is a law student at Rutgers University in Newark, where she is pursuing her passion for immigrant rights and advocacy. Her background is in government and public service.
Charlie Harris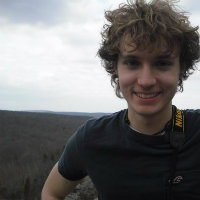 Charlie is a young activist who started in organizing by founding a chapter of Americans for Informed Democracy at Western Kentucky University in the fall of 2007. In college he worked with his fellow classmates and youth around the country and world on various issues, including extreme poverty, foreign aid reform, trade justice, and climate change. Charlie has served as the Field Operations Manager at The ONE Campaign, an international grassroots campaigning and advocacy organization of more than three million people taking action to end extreme poverty and preventable disease. There he supports ONE's grassroots volunteers by creating campaign toolkits and resources, monitoring grassroots actions around the country, and building a community of dedicated advocates to support life changing programs that fight extreme poverty around the world.  Before his current role he served as a Field Organizer for ONE's electoral campaign to build grassroots relationships with candidates during the 2012 election cycle. He is very interested in the role in which online & mobile organizing can affect change, facilitate movements, and build a better world.